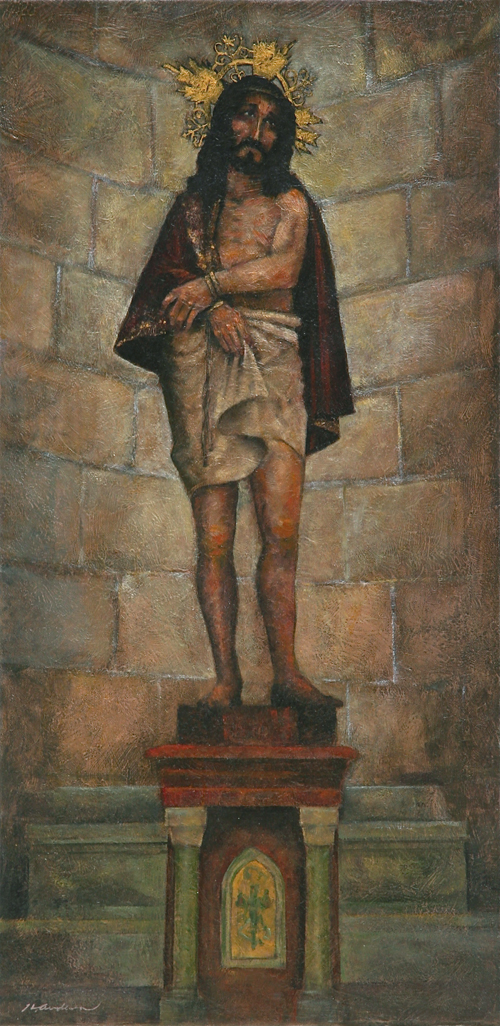 "Ecce Homo, Church of the Condemnation"
oil on canvas 30" x 15"
SOLD
So Jesus came out wearing the crown of thorns and the purple robe. Pilate said to them, "Here is the man!" JOHN 19:5
For more information and purchase inquiries:
Studio/Gallery Hours:
9 a.m. to 5 p.m.
Tuesday – Thursday
call for appointment
Telephone 818-545-9541
Studio Address:
1529 Merriman Drive
Glendale, CA 91202
E-mail: hhanderson@aol.com
© 2014 Howard Anderson. All Rights Reserved.